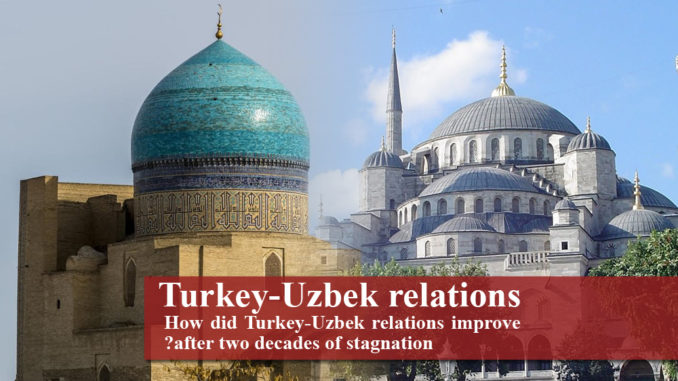 [A] After nearly two decades of highs and lows in bilateral relations, Uzbek President Mirziyoyev's "historic" Ankara visit represents a new period centered on security and economic cooperation.
"This is the first visit at the presidential level in 20 years. Therefore, it is highly significant and meaningful for us," Erdogan said at a news conference with Mirziyoyev at the presidential complex in the capital Ankara.
Mirziyoyev's visit comes at a critical time in Uzbek-Turkey relations.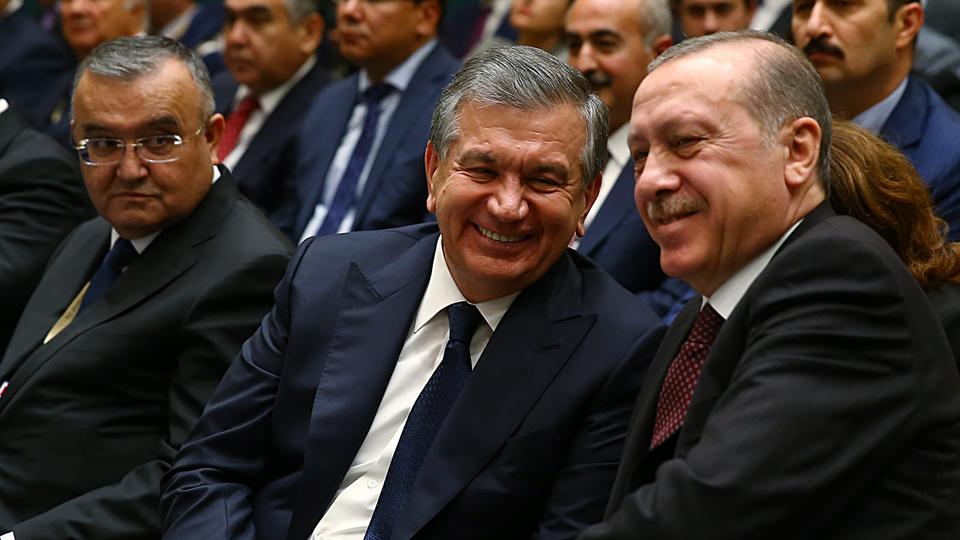 Uzbekistan is a landlocked country in Central Asia bordering Kazakhstan, Kyrgyzstan, Tajikstan, Afghanistan and Turkmenistan that is rich in gas, oil and gold resources.
It is also the sole Central Asian and Turkic country with which Turkey had limited relations.
The two countries have had relatively strained relations due to ideological differences and tensions over the hosting of opposition leaders in Turkey.
However, the ascension of Mirziyoyev, 60, who became Uzbekistan's leader last December after the passing of his predecessor, Islam Karimov, after 27 years in office appeared to signal a tide of change in the relations between the two countries.
After Wednesday's meeting, Turkey and Uzbekistan signed a joint declaration to upgrade ties to the "comprehensive and strategic" level.
Mirziyoyev called the pact "a historic event," and said that bilateral ties were discussed "deeply".
Ups and downs in relations
Turkey was the first country to recognize Uzbekistan after it declared independence from the Soviet Union in 1991. Turkey's president at the time, Turgut Ozal was pursuing a union of Turkic-speaking countries.
Turkey has kept close relations with Turkic countries in the region because of linguistic and perceived historical and cultural ties with the region.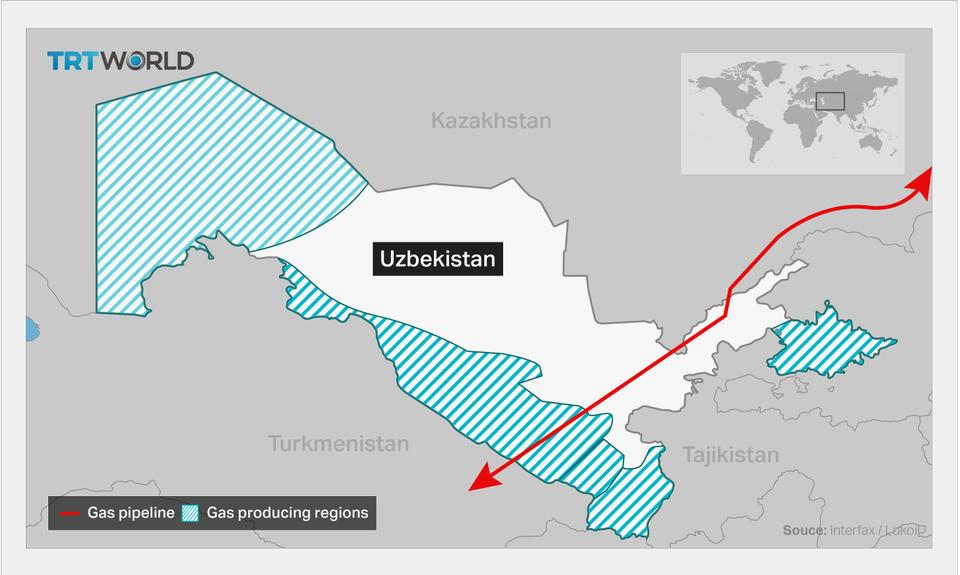 In addition to more organic ties, Uzbekistan has geopolitical significance; not only does it have the highest population in the region (45 percent of Central Asia), it is also home to critical natural resources, and its proximity to Russia, Afghanistan, Pakistan, and East Asia make it a strategic country.
The president of Uzbekistan at the time, Karimov, was the first Central Asian leader to visit Turkey, and the two countries established diplomatic relations with the establishment of a Turkish embassy in Tashkent.
Turkey started to provide scholarships for Uzbek and other Central Asian students to study in Turkish universities.
Turkey also provided the Central Asian state with monetary aid and loans.
However, relations started to sour in 1993, when Turkey provided a safe haven for Uzbek opposition leader Muhammed Salih, who had run against Karimov in the 1991 elections, securing about 12.7 percent of votes. Although Salih was forced to leave Turkey due to pressure from Tashkent, Uzbek leadership continued to accuse Turkey of meddling in internal affairs, as Turkey was hosting several opposition and anti-regime political leaders.
Tensions reached an all-time high in 1999, when Tashkent accused a Turkish citizen of being among those who attempted to assassinate President Karimov. Turkey's condemnation of the 2005 Andijan massacre caused further strain between the two countries.
Turkish businesses and other Turkish activity in Uzbekistan became severely restricted.
Western condemnation of Uzbekistan's human rights violations also pushed the country to closer relations with Russia; Tashkent asked for the US to vacate their military base during this period. This general stance also distanced Uzbekistan and Turkey, which is the US' NATO ally.  
Ideological differences compounded strains between the two countries. The staunchly secular Karimov, under whose regime all sorts of religious practice excluding the state-sanctioned understanding of Islam and Russian Orthodoxy could be labelled as "extremist" and banned, did not look kindly upon the rise of more conservative parties in Turkey in the 1990s.
Despite steps Turkey took to normalize relations, communication channels in Uzbekistan remained closed. As a consequence of political and ideological differences, economic relations between the countries also weakened.
Turkey and Uzbekistan's rapprochement 
Between 1999 and 2012, relations were at a virtual standstill. However, relations stated to reignite in 2012, when then-foreign minister of Turkey, Ahmet Davutoglu met with his Uzbek counterpart during a UN General Assembly meeting. At this meeting, the two ministers prepared a cooperation plan that covered the period from 2013 to 2015.
The first high-level meeting between the countries took place during the 2014 Sochi Olympics, when then-Prime Minister Recep Tayyip Erdogan took steps to normalizing relations by meeting with Karimov. After this meeting, Turkey once again appointed an ambassador in Tashkent.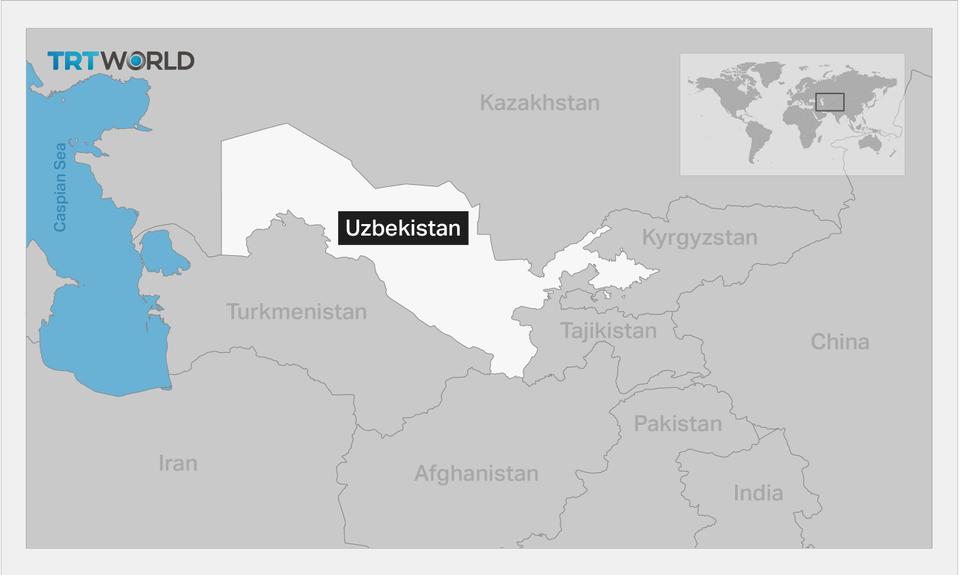 This meeting was followed by a historic visit to Uzbekistan by Davutoglu in July 2014, where he declared that "A new era [is beginning] in Turkey-Uzbekistan relations. The contribution of the Turkish citizens who consider this country as their own is actually contribution to Turkey. Uzbekistan's success is our success."
This visit marked the opening of communication channels between the two countries.
Turkey also intensified diplomatic efforts with Uzbekistan during this period, stating that there had been "misunderstandings between the two countries since 2006" but that there would be steps to mend relations.
Turkey's actions against the Fetullah Terrorist Organization (FETO) deemed to be a common threat to both countries also sped up the rapprochement for the last couple of years. Uzbekistan had already shut down FETO-related schools in 2001, and acquiesced to Turkey's requests regarding the FETO-associated institutions in the country.
FETO is a terrorist organization led by US-based Fetullah Gulen, with a wide-reaching network that extends all over the world, including Central Asia.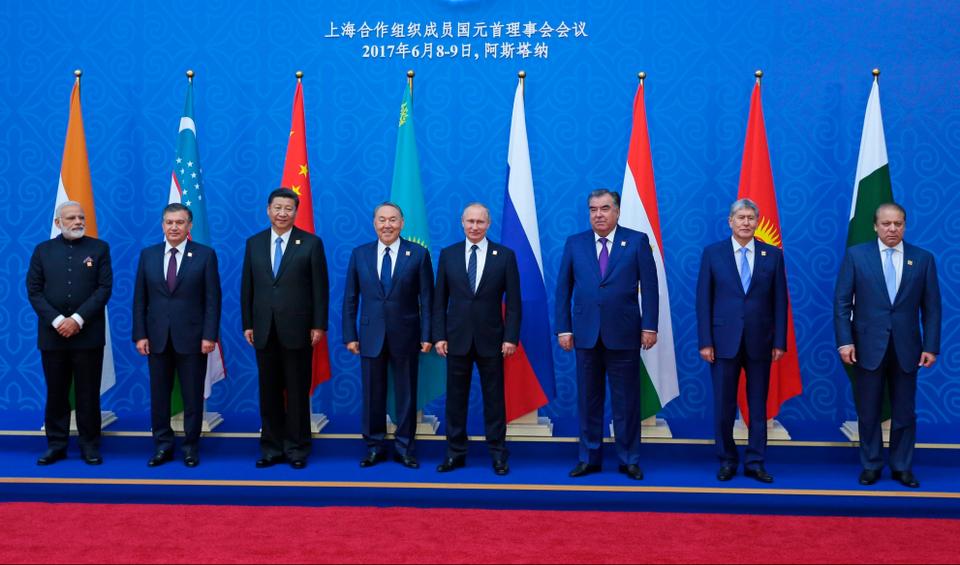 In 2016, Erdogan made a historic official visit to Uzbekistan following the July 15 coup attempt by FETO in Turkey. The first such visit in 16 years, it marked another step in cooperation between the two countries. Days after the visit, Erdogan announced that Turkey was considering membership in the Shanghai Cooperation Organisation (SCO), an economic, political, and security organization, instead of the EU. Member states include Central Asian states, as well as China, Russia, India and Pakistan.
Turkey became a dialogue partner of the SCO in 2012.
The ascendance of Mirziyoyev to the presidency in 2016 seemed to usher a new period for the country. Tashkent now appears to be more open to multilateral cooperation.
Mirziyoyev's reciprocal visit Wednesday laid the way for more concrete steps in cooperation between the countries.
Upgrading of ties 
Erdogan called Wednesday's meeting with Mirziyoyev "very productive," adding that they tackled such issues as the economy, tourism, health, and culture.
With the meeting, Turkey aims to increase bilateral ties and cooperation particularly in the area of economics and security. "We see that our economic and trade relations fall short of the desired level," Erdogan said, adding that last year bilateral trade totaled about $1.2 billion."We exceeded $900 million in the first eight months of this year. Hopefully, we will increase these figures in short order," he added.
Erdogan also announced that Turkish Airlines will launch scheduled service between Istanbul and the ancient Silk Route oasis of Samarkand starting March 16.
Mirziyoyev also said that ahead of his visit to Turkey, he signed a decree simplifying visa procedures for Turkish citizens and ordered that business visas be issued within three days. He added that there should be no need for visas between "brotherly" countries. He called Turkey a "dependable" country for Tashkent in the international community.
The Turkish-Uzbek Business Forum, where a number of agreements are expected to be signed between the two countries, will be held on Thursday in Istanbul.
---
Source: