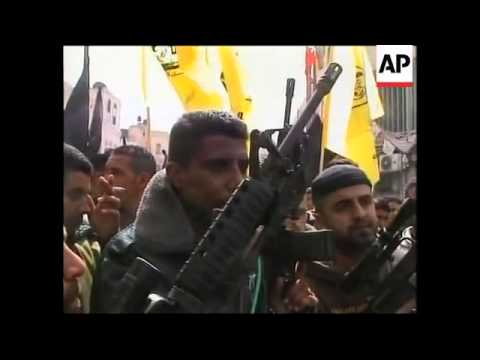 Gaza City, Gaza Strip 1. Various of British Council building in flames, with people around 2. Burned out vehicle inside British Council premises 3. Close-up of burning vehicle 4. Wide of burning building, with tick smoke rising Rafah, Gaza Strip 5. Armed gunmen with Popular Front for the Liberation of Palestine (PLFP) face masks 6.
استقبال الفلسطينيين للرئيس الفرنسي جاك شيراك 1996
T/I: 10:28:59 French President Jacques Chirac on Wednesday (23/10) arrived in the West Bank town of Ramallah where he was met by Palestinial leader Yasser Arafat.