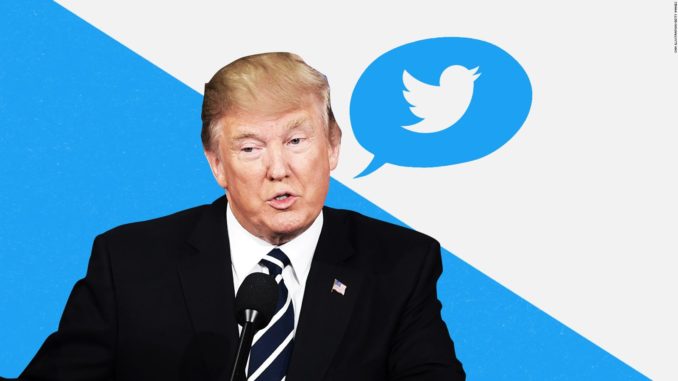 Since his arrival at the oval office, President Donald Trump broke many American presidential customs, starting by stopping the daily white house briefing meeting, a custom that began more than 50 years ago, followed by braking another custom by refusing to attend the white house correspondents dinner "WHCA", a custom that started way back since 1924. These actions were seen as a break from the American political traditions, in which people used to. Still,  things were escalating even worse, Trump, started tweeting directly to the leaders ( allies and foes ) directly with no regards to diplomacy or customs.
Trump, resentful of the media towards him, decided to take matters into his hand, by compensating media interaction and journalists and communicating directly with his electoral base through social networking, then his tweets began to cross borders and touch international topics, publishing tweets directly to world leaders and to their people through Twitter.
His tweets resulted in political tensions between the US and other countries, just like his tweets towards China, Iran, Palestine, and North Korea, anti-US riots march on the streets of the Middle East, Europe, Latin America and even in the United States. making his Twitter account one of the most followed accounts on earth, with followers reaching more than 65 million people.
Twitter after Trump became more than just a microblogging social media, with political tensions and people from other countries are being affected directly from these tweets, It became a genuine public diplomacy tool, one which can build or destroy a state's public diplomacy.