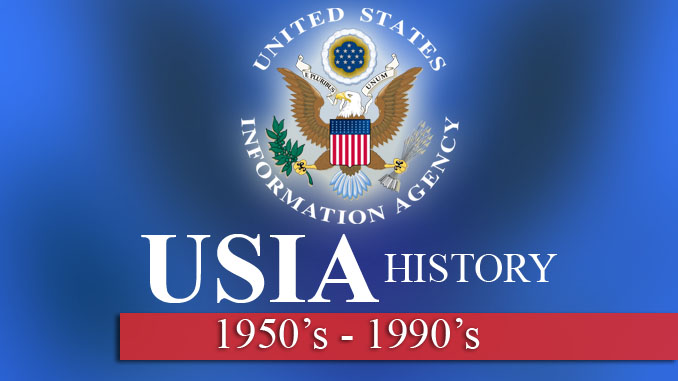 The United States Information Agency A Commemoration
USIA, was one of the most known – and successful – Publomacy agencies throughout the second half of the late century, which came to end in the late 1999.
This book is a magnificent opportunity communicate, through personal anecdotes, notes, examples of the achievements, hardships, and experiences by the servants of public diplomacy. The book takes us in a journey between 1953-1999, when USIA operated as an independent foreign affairs agency of the executive branch of the federal government.
"Telling America's story to the world, 1953-1999"
[pdfjs-viewer url="http%3A%2F%2Fwww.publomacy.net%2Fwp-content%2Fuploads%2F2017%2F08%2FUSIA-History.pdf" viewer_width=100% viewer_height=850px fullscreen=true download=true print=true]